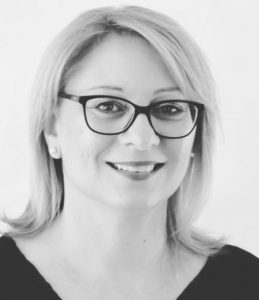 Androulla Sakkas, the Founder of EmpowerBeyond with over 25 years' experience working with businesses to give them financial confidence through the incorporation of business performance solutions. Having started her career in Accounting and working closely with the people at the forefront of the operations of the business she has sound knowledge of what drives a profitable business. She believes that no problem is too big or small, it's how you choose to deal with it that really counts.
As a highly skilled consultant and business mentor, Androulla knows what it takes to have a financially viable business. Having the skill set is important but there are so many factors that some business owners neglect to focus on that contribute to the alarming high rate of failing businesses. Androulla personally decided not to fall in that category and is now determined to work with others to do the same.

What do others have to say about us

We engaged Androulla to streamline our business processes which included cashflow, sales, production, administration and high level strategic goals (with Managing Director) – planning and execution, with production and sales meeting and targets.
As a result of working with Androulla we made our business goals/ideas into reality (as its's hard to know where to start and what to tackle first.) Androulla assisted with implementation and helped us take the business to next level for setting up systems and actually assisting to get the job done rather than be a consultant and give ideas she helps with practical tasks.
Through the use of Androulla's services we mapped our business processes and developed procedures.  We also increased revenue for FY18/19. Androulla's unique skills were her experience, patience, professionalism, accessibility, accountable, great attitude.
I would recommend Androulla's services to any small businesses that needs to map business processes and develop procedures and standards, increase cashflow/revenue and companies that are involved in manufacturing that want to increase the production output with understanding correlation to enquires and sales forecasting.
Anthony Cassar – Managing Director Smartech Door Systems
I realised that I wanted to expand my company and to do this I needed to understand the processes required to run a successful business and this is why I decided to use the services of Empower Beyond. Androulla worked both with me and also with my key staff to give us a better understanding of what we needed to do as a business to achieve my vision for the company.
Androulla also helped with changing my mindset, which now I know also plays a big part, so that my company could grow. The results of having Androulla working with us for almost a year has been priceless. I have found that things are running a lot smoother from my team and I'm using the knowledge that we gained from working with Androulla and the company's brand and marketing footprint has grown significantly.
Androulla's many years of corporate and manufacturing experience was valuable to the vision I had for my company and gave her knowledge that most don't have. She also can relate to people from all walks of life, in any environment and can lead a team in a learning environment but was also great one on one.
I would highly recommend companies that want to grow, that want the knowledge of how to run a successful business behind the scenes and also are willing to do the hard work to use the services of EmpowerBeyond. What I could not do in the 30 plus years of running Sidcon, Androulla was able to teach in the year she was here with us.
Sid Sciulli – Managing Director Sidcon Fabrications
I met Androulla at a networking event and she came across very personable and easy to talk to. Since June 2000 my goal was to have a business that at some point I could step back and hire staff that I would train to fulfil the role I once did. This finally happened in June 2016 after deciding to engage the services of Androulla. I could have chosen to take the long and slow way of growing my business as I had done in the past and leave money on the table every month or work with someone like Androulla who fast tracked my goal.  After working with Androulla I had hired three bookkeepers to work with me and increased my clientele by 25%.
Androulla's uniqueness in her ability to understand what it is you want and works closely with you to attain it at a much faster rate than you would have doing it alone. She tends to pick up on every word you say and notices the things that keep holding you back. I found Androulla to be very personable and relatable. 
Mark Frauenfelder – Black and White Accounting 
Androulla approached me after hearing me speak about my need to create packages to offer my potential photography clients. As a creative person I hadn't placed emphasis on the money side of my business – I just wanted to be creative! Androulla is all about numbers, about money and she showed me how my business could provide me an income whilst still being free to create.
Androulla asssited me in creating documents to best serve my clients, in fact, one checklist has been so valuable in clarifying the client's individual needs – so 80% of leads convert to clients!  As well as customising systems and procedures to uniquely suit Sue McVeigh Photography, Androulla was and still is my constant supporter and provider of encouragement. I highly recommend Androulla's work to creative business people who, like me just want to work at their passion and make serious money. 
Sue McVeigh – Sue McVeigh Photography 
We
contacted Androulla from EmpowerBeyond to come in and help us figure out what we dubbed our very successful unprofitable business. What we wanted to achieve was to gain a real understanding of our finances, to cost our products correctly and to find out what type of activities make the business money.
Androulla has allowed us to achieve all our goals. I now have a greater knowledge of our business finances, have products that are costed, I know our margins and now have a process that allows me to forecast the profitability of an event or activity to base our decision on.
Hearing things about your business that you have not done well is hard but Androulla does this with sensitivity and care that helps you move past mistakes and to focus on future goals. Androulla has allowed my business to survive what was very difficult time. The future looks a lot brighter here for us at Red Gum BBQ.
Martin Goffins – Founder, Red Gum BBQ 

I connected with Androulla at a turning point in my consulting business when I had made the decision to rebrand under my own name. With Androulla's support, I was able to get crystal clear on how to package my service offerings, redefine my focus and simplify my approach to ensure I had the tools and techniques to engage with my ideal target market.
Utilising a business strategist with Androulla's expertise has proven to be invaluable in guiding me every step along the way so that I made the changes needed to ensure my business continues to grow and be more profitable. 
It has been an absolute pleasure to work with Androulla with her professionalism and warm approach. She has really been a great asset in helping me focus on my vision and goals moving forward. 
Jo-Anne Grist – Re-energise your biz | live a life you love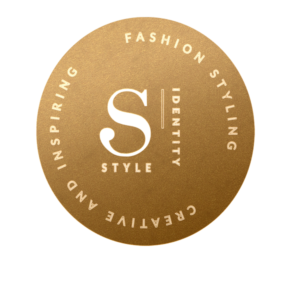 When I first met Androulla Sakkas we met for a coffee and a chat about what we do. Her openness and warm personality instantly helped me to identify a huge gap in my business. Her honesty left me thinking about the next stage of my business and there was no push sign me up to anything that I wasn't ready for.
Recently I called Androulla to help me market and promote my business. Androulla left such a lasting impression on me that I felt comfortable enough to engage her services. She took on my case and formulated a solution that was clear and simple to understand.  Her effective time management skills and experience gave me the tools to build and work towards a solution. We met up a few times and had conversations over the phone. In every conversation she was encouraging, honest and supportive. Her passion and commitment to help people grow their business is impeccable. I can not thank her enough. She has given me the drive and formula to work on my goals for next year.
 Toula Vodganos – Director, Style Identity, Melbourne
Bloom Networking is a forum for female entrepreneurs to learn new tools, connect with one another and grow thriving businesses. I was put in touch with Androulla after placing a callout for a speaker who's an expert in business finances. During Androulla's presentation we gained a huge amount of insight into the importance of knowing our numbers, how to keep track of them and the benefits that carry through to your business when you're on top of your finances.
Androulla is exceptionally warm, authentic and extremely relatable with a way of explaining things that inspires people to take action. In fact, after the first time hearing her speak at Bloom in December 2014 I asked her back again in June 2015 and that event sold the highest number of tickets of any event I've held in the four years of running my business. I highly recommend Androulla as a speaker for any kind of event.
Jo Schutt – Founder, Bloom Networking, Mornington Peninsula